Vigo Video is a platform for sharing your own videos. You become popular through this platform. It is an easy process. Let's learn how to make videos on Vigo Video.IN.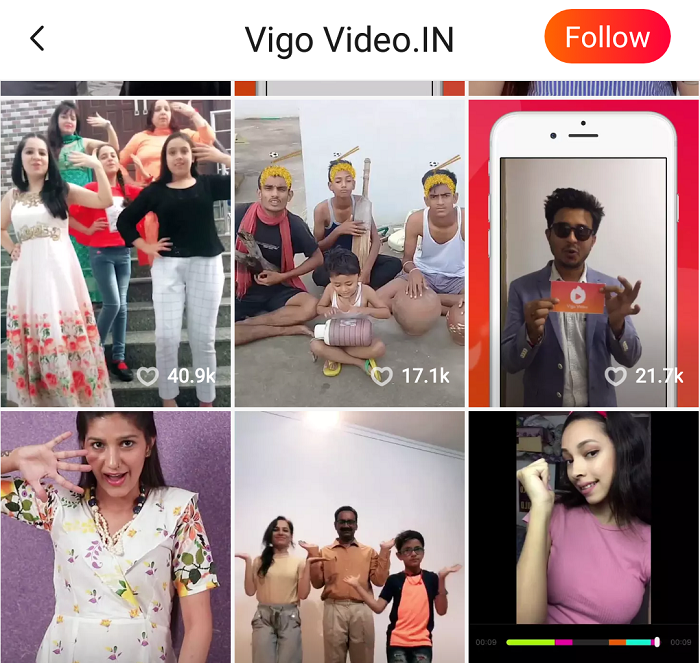 Step by Step How Create a New Account & Publish Video on Vigo Video
Firstly download Vigo video from play store.
Open the app and you will various videos there.
Before creating video you need to create account. You will see register and log in option, click on that.
There are various kinds of log in methods for example – via Facebook, Twitter, Google and phone number. Select the option whichever is suitable for you. Fill the details and you will get an OTP.
Use the OTP and now you are registered in Vigo video.
After that you will see edit profile page. Here you can add picture on your profile and other details and you can also skip this option.
Now you will enter in homepage. There are several other options like notification, follow and me…but you need to click on center located video icon option.Click on that.
After clicking your camera will be opened and you will get some more options like turn camera, filters, music etc.
You have to click on music, there are many options for music choose one and click on confirm.
Now for recording a video you have press center located red button continuously. And after that you have to click on tick mark. You can also apply filters and stickers.
Then you have to click on next and fill details like caption, hash tag, topic etc. After that you will get two option first is to save on draft and second for post. Click on post and your video will be published.